Welcome to Adam Hompas Landscapes, creating exceptional gardens throughout Melbourne's Bayside.

WHAT WE DO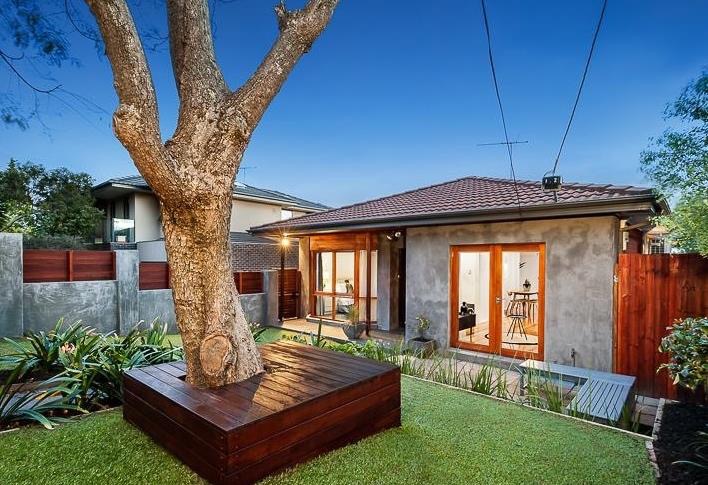 Landscape Construction
Adam hompas landscapes specialise in hard and soft landscape construction including: Paving and concreting, decks and pergolas, outdoor living and BBQ areas, brick and block work, stone and masonry walls, fences, gates and feature screens, water features,  excavation and earthworks, retaining walls and timber seats. Being registered builders, all the works undertaken are completed with high level planning and execution.  More often than not, with most hard landscape constructions, there is a great deal of preparation to what we call "below ground". This includes vigorous planning and sometimes engineering on soil testing and stability for footings, structural integrity of existing dwellings and foundations that we may be attaching the landscape to. It is for this reason the high importance of engaging a registered landscape professional with the Victorian building authority. This ensures peace of mind that your investment into the garden has been delivered to the highest standard we deliver.  Chat to us further for any queries so we can assist you to suit your requirements.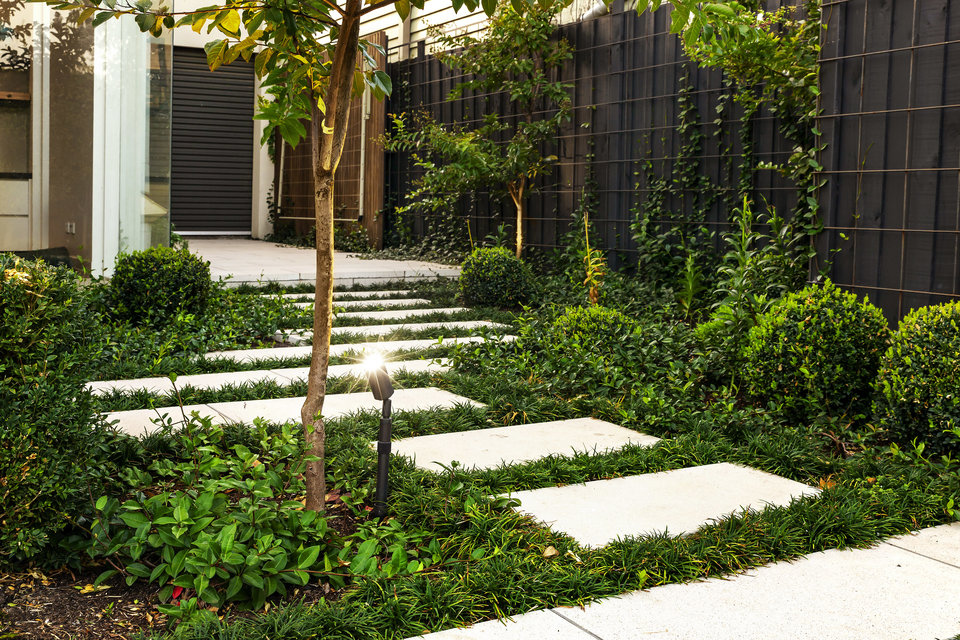 Horticultural services
Adam Hompas Landscapes provides professional horticultural services such as, Soil testing and preparation Plant design and establishment  Automated irrigation systems and water management  Garden and lawn maintenance  There are many factors that need to be addressed before a plant goes in to the ground. What goes where? When to plant? How to plant in conditions that may hinder plant establishment and development (Bad soil properties, lifeless, lacking in water retention, too much water retention). Soil testing is the starting point for the process of garden and lawn prepepaion to take place. A simple test can tell us how the soil is reacting to the conditions, and what we need to do to bring life back to the soil which in turn, brings life into the plants and trees!  In addition to this, it is vital to have your garden irrigated via automated water systems. Professionally installed irrigation will provide custom watering settings to your garden that can be independently controlled via smart phones or manual execution. 
What our customers say
Adam Hompas is that rare kind of tradesman, he invests a bit of himself into his work, maintained clear and concise communication and his work was of an exceptional standard (beyond my expectations). Absolutely brilliant. Will have him back.

Paul, Beaumaris
Great service, communication and attention to detail through the whole process. The job was completed job on budget with stunning results. Very happy to recommend Adam and his team.

Edward, Brighton
Adam came highly recommended by our garden designer, Renata Fairhall. We would definitely recommend him and his team. Adam is a great communicator, he listens, let's you know what to expect and when as well as being receptive to questions and feedback. We are very happy with the landscape work completed by Adam and his team.

Sally, Elwood
About a year ago we engaged Adam to do our garden edging/paving, and the output was stunning. Adam is professional, friendly and we a very happy with the results. Adam came highly recommended and we can see why as the results of his work are still going strong after all this time.

Ben, Elwood
Adam did a wonderful job of our back garden. It was a large, complex job including significant structural pieces, brick work, paving and decking. Their attention to detail ensured that every aspect of the job was completed to the highest quality. The team were professional, on time and attentive. We would not hesitate in recommending. Thank you!

Hannah, Malvern
Adam performed our landscaping works to an outstanding level. The attention to detail and execution is so good that our newly installed paved driveway seamlessly blends into our exisiting brickwork. In fact the workmanship was so good he had eight of our neighbours approach him for quotes for their homes!

Competitively priced on all fronts and an easy going but professional manner to deal with. There would be no hesitation by us to recommend this business.

Olivia and Andrew, Malvern
Adam and his team worked wonders transforming and irrigating our difficult and very bland front and rear gardens. Although small areas Adam's design created spaces that are both relaxing and enjoyable . Would happily recommend Adam for his professional approach, knowledge and experience.

Chris, Chelsea
Adam and his team did a superb job. The estimates were clearly presented, and Adam was more than happy to make changes to suit our budget. We knew exactly what was happening on a daily basis as the job progressed. You can clearly see how passionate Adam is about his work, he loves what he does and it shows in the quality. He and his team are reliable, genuine and honest and it was an absolute pleasure to work with them. Simon and I would recommend them without hesitation.

Simon and Amanda Morrison, Brighton
Adam and his team did a wonderful job bringing our small space garden areas to life. The estimates were transparent and clearly presented . We knew exactly what was happening on a daily basis as the job progressed. We were told in late November the job would not start till late February and right on time works commenced. Chris and I would recommend Adam without hesitation for both the quality of the work and more importantly his reliability and honesty.

Chris and Brian, Chelsea.
Adam was an absolute pleasure to work with!  He took a very professional approach throughout the whole process from early planning to final installation. Adam was committed to delivering exactly what we wanted for our garden and we couldn't have been happier with the results!

Sandra, Blackburn, Customer
Adam did a remarkable job in a difficult and challenging area.  His paving is really beautiful and the large planter box – in Red Gum – is exactly what I wanted and looks great.

Robin, Brighton, Customer